Are you tired of your outdated Spotify name? Do you want to personalize your Spotify experience by changing your artist name, playlist name, or even your display name? Look no further. This guide will walk you through every aspect like How to change your name on Spotify, to your artist name and playlist names.
Whether you're an aspiring artist aiming to stand out or a music lover striving for a personalized experience, we've got you covered.
Table of Contents
The Power of Personalization on Spotify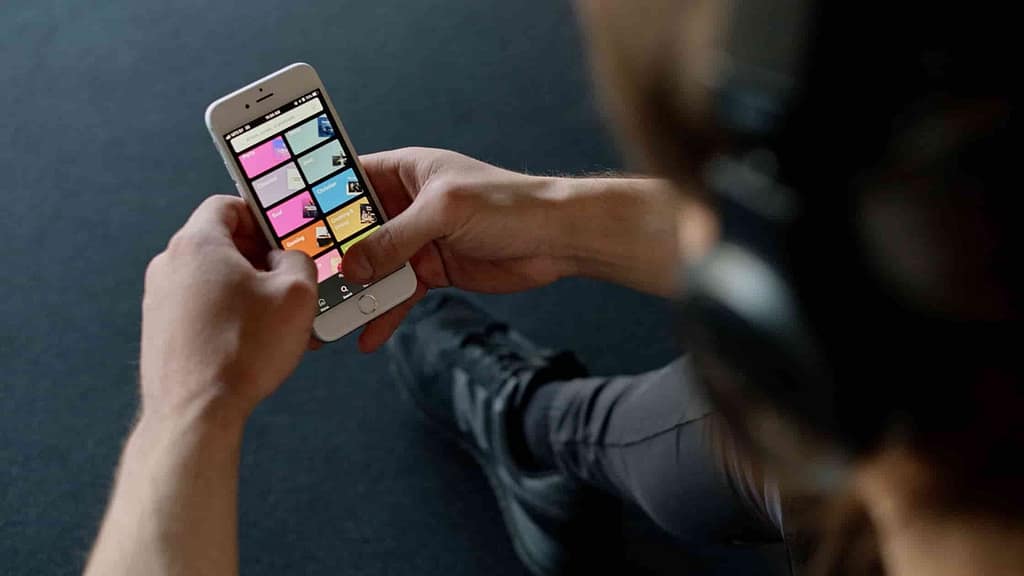 Your username on Spotify is more than just text; it's your digital identity, your way of connecting with the vast music community. Whether you're an artist, a playlist curator, or an avid listener, a personalized name can make a significant difference.
It reflects your style, your mood, and your interests. So, Can you change your Spotify name? The answer is YES! Now, let's dive into the details of how to change your Spotify name step by step.
Why Personalize Your Spotify Experience?
Before we delve into the how-to, let's understand the why. Personalizing your name on Spotify offers numerous advantages:
Artistic Expression: For artists, your name is your brand. Changing it to reflect your evolving style can be crucial for artistic growth.
Playlists with Personality: Personalized playlist names help you categorize and find your favorite tunes more easily.
Uniqueness: Whether you're a listener or an artist, a unique name can make you stand out in the vast Spotify community.
Fresh Start: If your interests have changed or you're rebranding yourself, a new name can signify a fresh start.
Subscribe to our newsletter!
How to Change Your Name on Spotify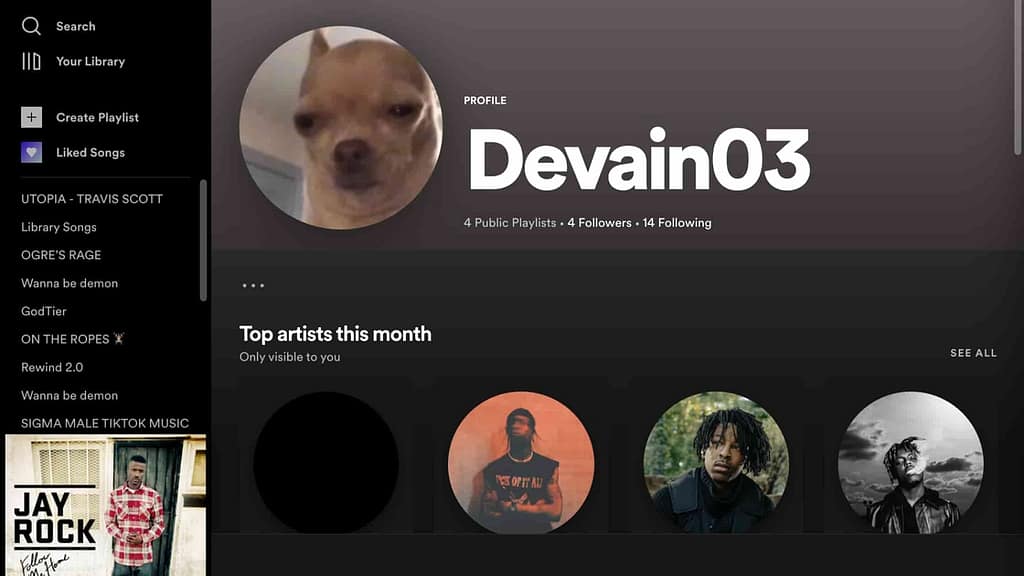 Your display name is what others see when they explore your profile. Follow these straightforward steps to change it:
Access Your Account: Open the Spotify app, and log in to your account.
Navigate to Your Profile: Tap your profile picture in the top-left corner, which takes you to your profile page.
Open Settings: On your profile page, tap the three dots in the top-right corner and select "Settings."
Edit Your Profile: Scroll down and find the "Edit profile" option. Tap it.
Change Your Display Name: In the provided text box, enter your new desired name.
Apply Changes: Scroll down and tap "Save" to apply your new display name.
Verify the Change: Return to your profile page to ensure your updated display name is visible.
Table: Steps to Change Your Name on Spotify
| Step No. | Action |
| --- | --- |
| 1 | Access Your Account |
| 2 | Navigate to Your Profile |
| 3 | Open Settings |
| 4 | Edit Your Profile |
| 5 | Change Your Display Name |
| 6 | Apply Changes |
| 7 | Verify the Change |
Click to read: Is Omegle Safe? All you need to know about Omegle in 2023
How to Change your artist name on Spotify
For artists, a name change involves a few more steps:
Reach Out to Spotify Support: Contact Spotify Support through their official channels to request an artist name change.
Provide Essential Information: When reaching out, include your current artist name, the desired new name, and the reason behind the change.
Be Patient: Spotify's team will review your request. It might take some time, so be patient.
Confirmation Email: Once approved, you'll receive an email confirming the successful artist name update.
How to Change Your Playlist Name on Spotify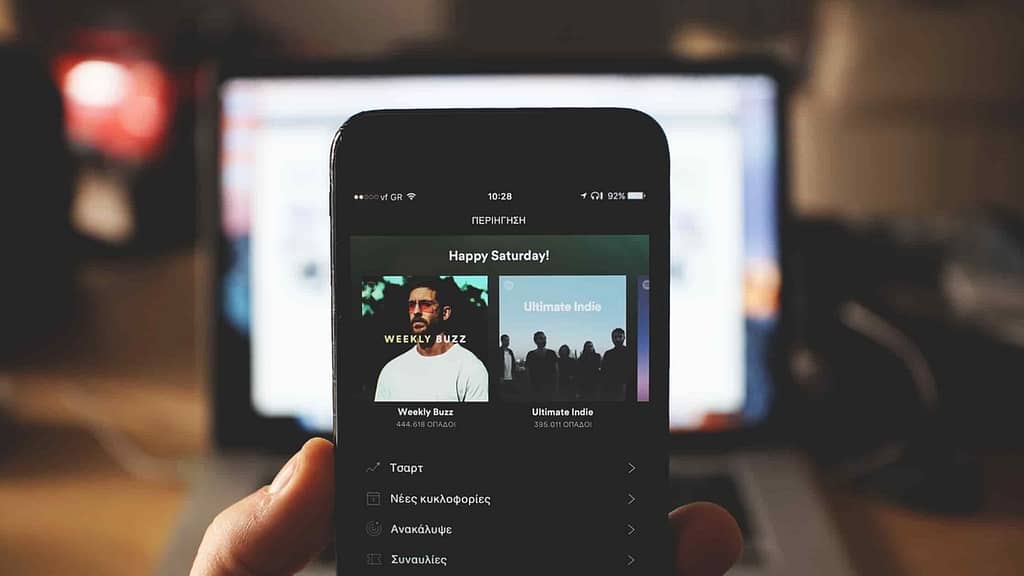 Customizing playlist names brings organization and personalization. Here's how:
Navigate to the Playlist: Open the Spotify app, go to "Home," then "Your Library," and select the playlist you wish to rename.
Edit the Playlist: Tap the three dots in the top-right corner and select "Edit playlist."
Edit Playlist Details: Tap the text box next to the current playlist name and type your new preferred name.
Save Changes: Tap "Save" to implement the changes.
Verify the Update: Make sure the new playlist name is reflected on the playlist page.
FAQs
Frequently Asked Questions about Changing Your Name on Spotify
1. Why would I want to change my name on Spotify?
Changing your name on Spotify allows you to express yourself, reflect your evolving identity, and personalize your presence as a listener or artist.
2. Can I change my display name more than once?
Yes, you can change your display name on Spotify multiple times to keep up with your preferences and growth.
3. How long does it take for Spotify Support to update my artist name?
The processing time for artist name changes can vary. Spotify Support reviews requests individually, so patience is key.
4. Will my followers be notified when I change my artist name?
Yes, your followers will be notified of your artist name change through Spotify's notification system.
5. Can I revert to my old artist name after changing it?
It's generally not recommended to frequently change your artist name, as it can affect your brand consistency. However, you can contact Spotify Support if necessary.
6. Is changing my playlist name important?
Changing your playlist name is a great way to organize your content and make it more engaging for your listeners.
7. Are there any restrictions on changing my name?
While you have the freedom to personalize your name, it's essential to adhere to Spotify's content guidelines and avoid offensive or misleading names.
8. Can I change my name on the Spotify web player?
Currently, the name-changing feature is available primarily on the Spotify mobile app. However, you can access the settings and update your name on the web player.
9. Do my saved songs and playlists remain the same after I change my display name?
Yes, changing your display name does not affect your saved songs, playlists, or library.
10. How often can I change my playlist names?
You can modify your playlist names as often as you'd like to keep them up to date and relevant to your current interests.
11. Will my profile link change after I update my display name?
No, your Spotify profile link remains the same even after you change your display name. This ensures your friends and followers can still find you easily.
12. Is there a character limit for display names?
Yes, display names on Spotify have a character limit, typically around 30-40 characters.
13. Can I use emojis in my display name?
Yes, you can use emojis to add a creative touch to your display name. However, avoid overusing them for readability.
14. How long does it take for playlist name changes to reflect?
Changes to playlist names usually take effect immediately, and you'll see the updated name in your playlist collection.
15. Can I change my name to a username that's already taken?
You can only use a name that's not already in use by another Spotify user, ensuring everyone has a unique identifier.
Final Thoughts on Personalization and Customization
Your Spotify name is your digital identity in the world of music. Whether you're an artist looking to rebrand or a listener aiming to organize your playlists, personalization is the key. Guide on "How to change your name on Spotify" is a straightforward process that can elevate your entire experience on the platform.
Whether you're making a simple display name update or contacting Spotify Support for an artist name change, take advantage of the opportunity to create a name that truly reflects you. Embrace personalization and let your Spotify presence resonate with your unique musical journey.